2023-2025 Business Plan
As we emerge from the acute phase of the COVID-19 pandemic, we continue to find ourselves in an environment of uncertainty. The impacts of high inflation, economic instability, and the challenges and impacts of the climate crisis will continue to test our resiliency.
Our adoption of agile approaches to planning and development has served us well in confronting these challenges and we will continue to lean on these skills and tools in the years ahead. To support the wellbeing of our employees, clients, and the communities we serve, our priority over the next three years will be to invest in the foundational tools and processes that enable our employees and clients to better perform their core safety-oriented work.
As we implement our 2023-2025 Business Plan, we commit to continuing our journey of learning by working with Indigenous peoples to understand what safety could look like for their communities.
Our Vision and Values
The 2023-2025 Business Plan is a roadmap for the short-term execution of our Strategy - one that allows us to adapt quickly to change, while maintaining a focus on our core work and values. It articulates a small set of organization-wide priorities where we intend to build value. Each of these priorities are foundational to the safety system, the work of our employees and clients, and the sustainability of our organization.
As we design, select, and implement initiatives that move us forward in each of these priority areas, we look to our values to guide us.
Planning Context and Key Strategic Issues
Two significant strategic issues guided our prioritization of the Business Plan.
First, local and global economies remain highly uncertain, with significant inflationary pressures and a real possibility of recession which may impact Technical Safety BC and our clients. This requires us to carefully manage financial commitments and the sustainability of the safety system, and prepare to implement our Business Plan in an environment of increased resource constraint.
Second, our commitment to supporting government-led initiatives, in particular initiatives driven by the climate crisis and the CleanBC roadmap, requires resources and an ability to adapt quickly as new challenges or opportunities present themselves. In addition to supporting these priorities, we continue to manage significant ongoing initiatives, including our multi-year business transformation, which will lay the foundation for our mission of Safety at Scale for years to come.
Goals, Objectives, Strategies and Performance Measures
There are three priorities in the 2023-2025 Business Plan. Each is closely tied to one of our strategic areas of focus, and drives value in a multitude of others. All these priorities also allow us to capitalize on and further develop our strategic capabilities.
1. Risk Oversight Foundations
We are committed to operating a risk-based oversight model that supports efficient use of our resources and those of our safety system partners. We advance this aim by identifying and understanding the risk present in the safety system and use those insights to guide our allocation of resources through structured risk oversight programs. We enable our partners to:
Participate in a safety system built on shared responsibility;
provide oversight in the context of a reliance-based safety system model; and
co-create programs that place safety decision making in the right hands at the right time.
This Business Plan includes a commitment to enhance and scale our structured risk oversight programs, tools, and processes. We will focus on the foundational components, in particular, the data that makes those programs effective, including the tools and processes that allow people to collect, use, and gain insight from this data.
Three year intended outcome: By the end of 2025 we will have functional structured risk oversight programs in place across each of our technologies, including an effective safety system risk program, along with a plan for continuous improvement of those programs.
2023 goal: We will enhance the reliability and consistency of our key data sets through completion of data quality improvement projects and scale our use of structured risk oversight to allocate resources and communicate risk understanding.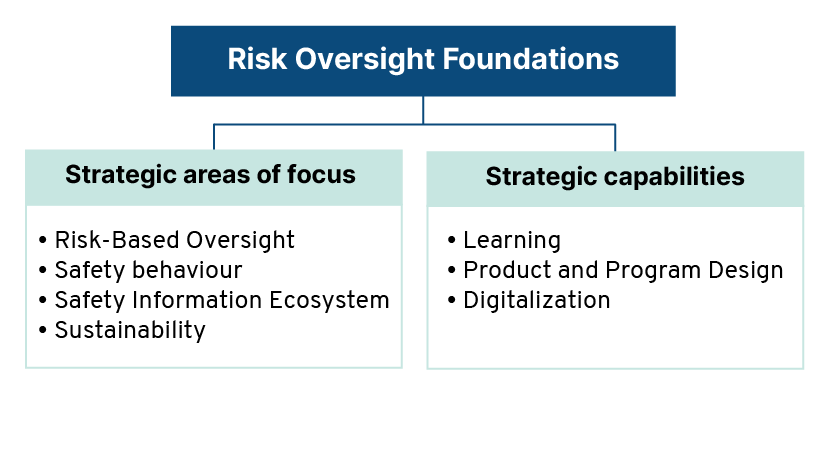 2. Business Transformation
In 2019, we began a journey of business transformation motivated by a need to replace our existing core software systems, enable digitalization of our business, simplify products and processes, improve the client and employee experience, and improve the safety information ecosystem. Central to the transformation is the implementation of a modern Customer Relationship Management (CRM) platform that enables client-centric processes, data, and insights.
This program follows an agile, human centric design method for defining priorities and delivering incrementally with employee and client input. In 2020, Microsoft Dynamics 365 was selected as our platform for CRM and in 2021 we successfully launched our first application – URSA Compliance. Through 2021 and 2022 we have been working on Phase 1 of the transition away from our legacy software systems. This initial phase of the program focuses on Certification products, including digitalization of the applications process for new and renewal certificates, payment automation, and self-scheduling of exams. We also simplified and aligned our Certification processes across technologies, eliminating many non-value-added steps.
This project remains a central effort in our 2023-2025 Business Plan.
Three year intended outcome: By the end of 2025, our goal for business transformation is to advance our mission of Safety at Scale by transitioning our core products and processes of certification, licensing, permits, and assessments from legacy systems to URSA.
2023 goal: We will begin to realize value from the launch of URSA Certification across three value categories:
Efficiency, measured through reduction in the number of certification related calls and reduced client journey times.
Adoption, measured through an increase in the number of certification applications going through the portal.
Insight, measured through the use of URSA certification data in operational dashboards.
We will continue our business transformation by effectively managing budget, redesigning our licencing product to enhance the value to clients, and enabling an effective transition to URSA Licencing. We will strive to achieve the production release of some valuable portion of URSA Licencing by year end.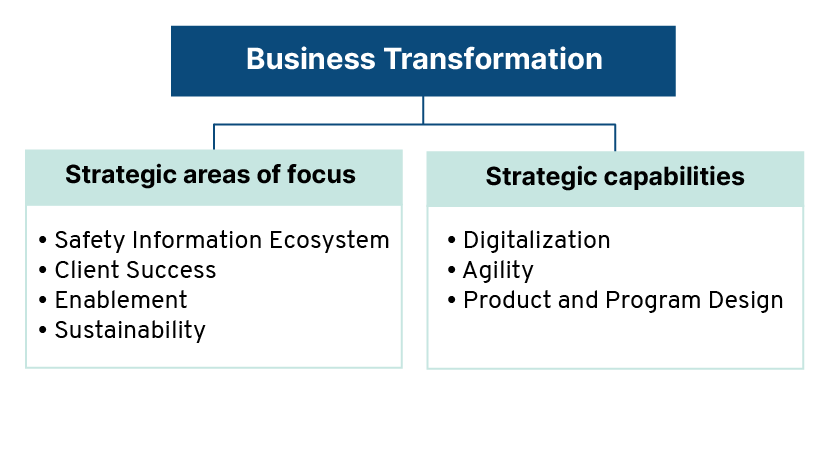 3. Financial Sustainability
We will enhance our short-term and long-term financial sustainability by focusing on core safety mandate activities and finding new opportunities to scale the safety system. We will increase our understanding of cost and value, so that our financial choices increase value for our clients and stakeholders. In 2023, this will include review and revision of our contribution and overhead margin frameworks to support improved resourcing decisions and better alignment between fees and client value.
Three year intended outcome: By 2025, we have developed an effective program for managing our financial sustainability in an equitable and value-focused manner and we have begun to replenish our financial reserves after significant business transformation investments have been made.
2023 goal: We will increase data insights and decision-making in order to enhance our costing and resource allocation decisions and enhance our reach throughout the province by expanding the safety system.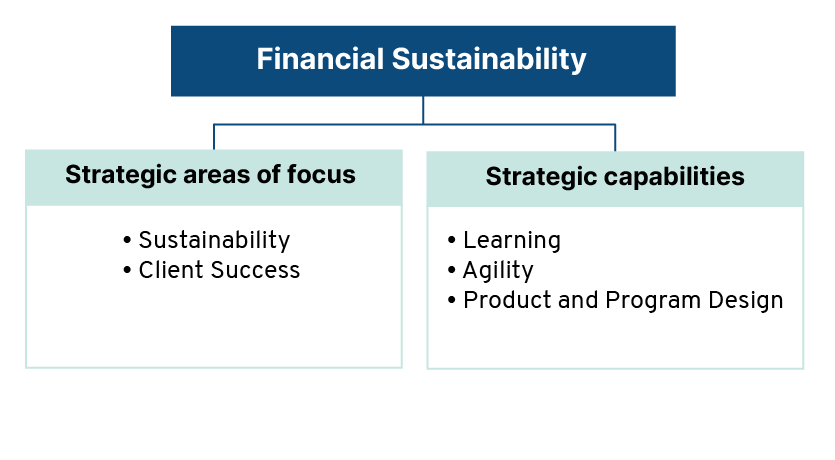 Financial outlook
The 2023 budget aims to ensure financial sustainability while investing in foundational priorities to support and deliver on the Business Plan and our Strategy. We are budgeting a $500,000 surplus of revenue over expenses, in order to increase our reserves and fund multi-year business transformation capital projects. Revenues are based on the most recent forecasts of market conditions and the results of planned initiatives. The expenses budget was prepared using a structured, top-down approach, whereby the available resources were allocated in accordance with our Strategy and this Business Plan to enable us to advance towards our aspiration to build confidence in a safety system that improves the wellbeing of British Columbians.
All statements about the future in this report involve risks and uncertainties. Actual financial or operating results may differ.